NEWS:
THIS WEBPAGE IS OUT OF DATE AND RARELY UPDATED. MY MAIN SITE IS AT www.chris-dolley.com
Who is Chris Dolley?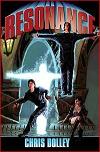 Don't step on the cracks - everyone knew the sense of that. One of the first things you learned as a child. But too many people forgot. Or didn't care.
Graham Smith cared. He knew that paving stones set the cadence of a street; that cracks regulated the stride length and set the resonance that kept everything stable and harmonious. Step on the cracks and the street slipped out of kilter. Imperceptibly at first. Minute changes around the edges, a new person living at number thirty-three, a strange car outside number five. Step on the cracks too often and … well, anything could happen. He'd seen houses turned into blocks of flats overnight. Parades of shops come and go. Terraces demolished, office blocks erected. All overnight when no one was looking.
The world was a far more fragile place than people realised. And every now and then a thread would work loose and something or someone would unravel.
SHIFT
Imagine a world where there's more than length, breadth and depth. Where there are other axes of movement. A true eleven-dimensional universe. And then throw in a discovery that the human brain protrudes into these higher dimensions.
Welcome to the world of SHIFT. A multi-dimensional thriller where the detective has to get inside the mind of a killer - the hard way.
A serial killer with multiple personalities. A born-again astronaut. A world on the brink of disaster. Only Nick and Louise can save the planet - if they live that long.
MAGICAL CRIMES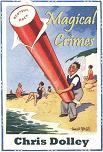 Magical Crimes is a fun CSI with magic and 'a little something else' story. The little something else being two foot long and lurking in the hero's trousers. But don't worry, the boinkwurst in this story is used purely for the purpose God intended – humour and crimefighting – not lustful titillation.



INTERNATIONAL KITTENS OF MYSTERY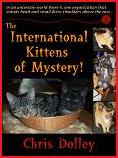 In an uncertain world there is one organisation that stands head and small furry shoulders above the rest. Whenever the planet is in danger – be it from giant balls of wool or bands of renegade squirrels – only one group is guaranteed to answer the call. The International Kittens of Mystery!
This is a journal of their stories. For the first time, cameras have been allowed into one of their top secret training camps – Training Camp Alpha. A camp where, under the supervision of pet humans, recruits are shown not only how to save the world but also how to manage their secret identities – how to blend in and infiltrate the human society that they alone can protect.